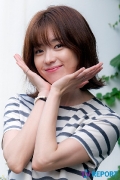 Time : 2021-08-29 23:19:28
Dear Jack Dylans,

I am very grateful when I have received your letter today. Last Saturday, I went to the hospital to meet you according to our appointment, but I did not see you. I felt a little worried. But now, knowing the reason, I completely sympathize with you.

Since you were caught up in an emergency situation with another patient, of course, you could not inform me ahead of time. You do not need to worry, that's okay with me. Although both of our jobs are quite busy and do not have much time, we totally can meet at another time.

Regarding our next appointment, I regret to inform you that next Thursday, I already have a plan. Would you mind seeing you early next Wednesday at 2:30 pm? Please let me know your answer as soon as possible. I look forward to seeing you then.

Sincerely,

Mr. Anders
Nhận xét của giáo viên :
Dear Jack Dylans,

I am very grateful thái độ nhận được thư chưa phù hợp when I have dùng quá khứ đơn với hành động xảy ra và hoàn tất trong quá khứ received your letter today. Last Saturday, I went to the hospital to meet you according to our appointment, but I did not see you. I felt a little worried. But now, knowing the reason, I completely sympathize with you.

Since you were caught up in an emergency situation with another patient, of course, you could not inform me ahead of time. You do not need to worry, thiếu sự chuyển ý that's okay with me. Although both of our jobs are quite busy and do not have much time, we totally can meet at another time.

Regarding our next appointment, I regret to inform you that next Thursday, I already have a plan. Would you mind seeing you me early next Wednesday at 2:30 pm? Please let me know your answer as soon as possible. I look forward to seeing you then.

Sincerely,

Mr. Anders
Bạn viết bài cơ bản thể hiện được nội dung phản hồi, song nên lưu ý thái độ đối với thư này và chú ý 1 số lỗi nhé.