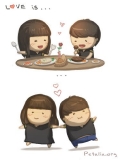 Time : 2021-08-31 10:22:21
Dear Dr. Jack Dylan,

Thank you for your letter.

To be perfectly honest, I was disappointed when our appointment was canceled without any information. I got a long distance from my place and even arrived in the hospital on time, and finally got the information from your assistant, which made me rather upset.

However, I could understand that was also out of your expected situation. As a doctor, you must make a priority for emergencies that really need your help than I do. I would also do that if I were you. I could see the sincere and apology from your assistant when she kept me informed, which made me completely released my disappointment. But, I hope you will not let such situations happen in the future, please try to get us informed as soon as possible so that for those of people who are far away from the hospital like me can arrange our time.

We have an appointment next Thursday. I hope I could see you this time because I am under the weather these days and I need more your advice about my heart disease. Anyway, thank you for your letter about this inconvenience.

Regards,

Anders Robert
Nhận xét của giáo viên :
Dear Dr. Jack Dylan,

Thank you for your letter dùng mệnh đề quan hệ để chỉ mục đích chính thư đề bài vì đã lỡ hẹn ....

To be perfectly honest, I was disappointed when our appointment was canceled without any information. I got a long distance from my place and even arrived in the hospital on time, and finally got the information from your assistant, which made me rather upset.

However, I could understand that was also out of your expected situation. As a doctor, you must make a priority for emergencies that really need your help than I do. I would also do that if I were you. I could see the sincere and apology chú ý cách dùng cụm tính từ + danh từ from your assistant when she kept me informed, which made me completely released my disappointment. But, I hope you will not let such situations happen in the future, please try to get us informed as soon as possible so that for those of people who are far away from the hospital like me can arrange our time.dùng mệnh đề sau so that (so that + S + can/could V ...) chứ không dùng cụm từ

We have an appointment next Thursday. I hope I could will (tương lai đơn sau hope) see you this time nên cụ thể giờ giấc because I am under the weather these days and I need more your advice about my heart disease. Anyway, thank you for your letter about this inconvenience.

Regards,

Anders Robert
Bài viết của bạn thể hiện rõ ràng các nội dung phản hồi, có nhiều cấu trúc câu khá hay. Tuy nhiên, chú ý 1 số lỗi diễn đạt và ý nhé.
Điểm: 7.5